Your full-scale web, mobile and
e-commerce solutions provider
At BIG FISH an experienced team of 50 engineers, web and mobile technology professionals work to make your e-commerce dream a reality. Since 1998, the company has been providing the highest quality services in the following fields:
E-commerce system design, development and operation, system integration services
(SAP, Microsoft Dynamics AX and NAV, Maconomy ERP, electronic payment systems etc.)
Website and web portal design, development
UX & UI design
Mobile application development
Online payment systems
Indoor Positioning and Navigation (IPS)
E-commerce systems operated by BIG FISH are servicing millions of orders per year. We are proud to be working with some of the largest clients in Hungary and we have recently taken on some major international projects as well.
In addition to the e-commerce sector, the Company's clients and partners include Technology companies, like Microsoft, commerce companies like Tesco, content publishers like Reader's Digest or Sanoma, along with Fin-Tech companies, like OTP Bank. BIG FISH's goal has always been to deliver cutting-edge technology with innovative design, resulting in an exceptional customer experience. Examples for such technologies include projects for Apple Watch or our mobile application that works without a GPS signal created for indoor navigation. Besides various type of webshops, BIG FISH has designed cutting-edge web-portals for major clients including Jim Beam, Bosch and Tesco.
Díjaink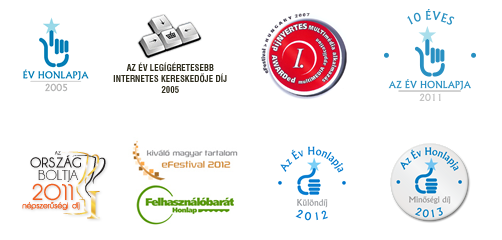 Életkép
BIG FISH office 2015 from BIG FISH on Vimeo.